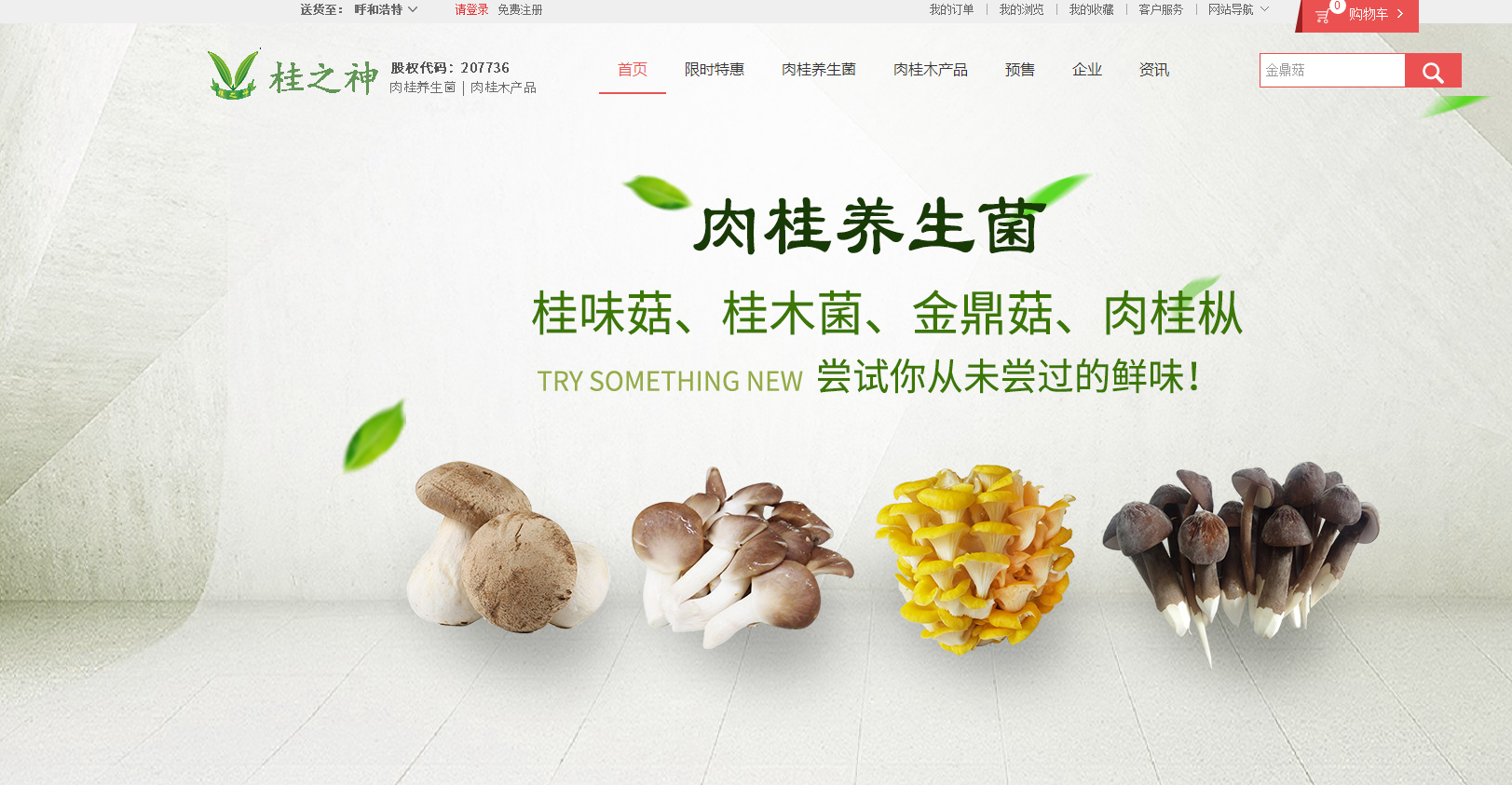 ---
Established on August, 2011, Guangdong Guizhishen Industrial Limited Liability Company situates in Luoding City of Guangdong Province where enjoys the reputation of "The Home of Cinnamon in China."
As a private enterprise which sets cultivation, R&D, processing, production and marketing into one, Guizhishen Company also actively develops Cinnamonic mushroom products.

Guizhishen Company gets a deep insight into customers' desires to an ecological, green, health-preserving and environmental products, fully gives full play to superiority of Cinnamon production. By now, several national patents have been successively obtained by Guizhishen Company, products are quite preferred by general customers.

Under the joint effort of Guangdong Institute of Microbiology, after a one-year of meticulous and hard research, Cinnamonic Ganoderma, Cinnamonic Black Fungus, Cinnamonic Monkey Head Mushroom and other Cinnamonic mushroom varieties have been developed under temperature-controlled and aseptic conditions.
According to China's authoritative testing center, nutrient contents contained in Cinnamonic mushrooms are higher than those cultivated via other raw materials.
In order to further promote the development of Cinnamon industry of Luoding City, on February, 2017, Guizhishen Company raised 5 million CNY of investment on construction of a Cinnamon base in Hong Kong and put it into operation in August, which settled a solid foundation on exploration of international market.