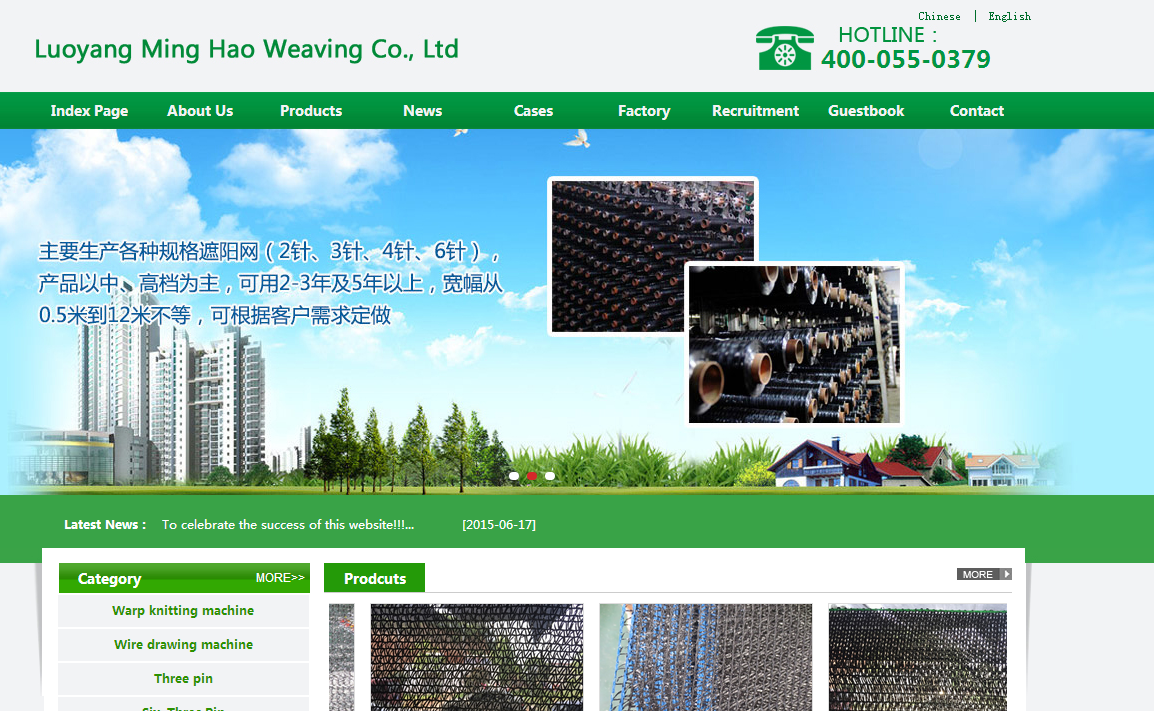 ---
Luoyang Ming Hao Weaving Co., Ltd. is the Central Plains region's largest professional production, high-grade sunshade net enterprise, the company sets research and development, production and sales as one. The introduction of South Korea and Taiwan proprietary production technology, specializing in the production of Panax notoginseng, vegetables, fruits, mushrooms and so on greenhouse sunshade net, by the praise of domestic and foreign companies and cooperatives. In particular, "spring green", "green" and "Ming Feng" brand to get customers sought.
The company has produced the second needle, needle, needle, six needle of various series of shade net, products from 1 m 12 meters with various specifications, and the length. The company continuously develops and innovates new products, like digital recording, brimmed encryption, fixed ruler packaging and other new technologies are the first domestic first column, which greatly facilitates the use of distributors and customers and prolong shade net service life. The company can according to customer needs, customize knitted net, round wire of shading products can meet two years, three years, five years of different needs.
Quality first, reputation first.