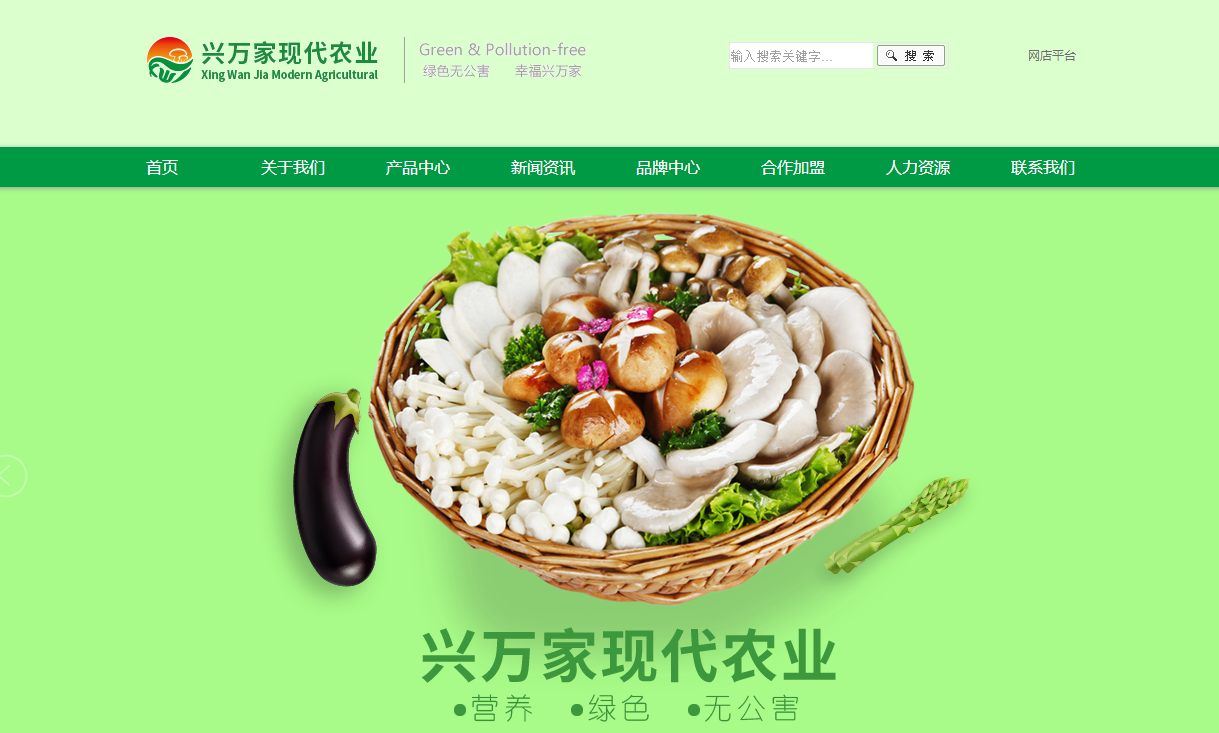 ---
Xing Wan Jia Modern Agriculture Development Co., Ltd was founded in 2006, owns the total investment of 30 million CNY and covers an area of 100 mu. The company is headquartered in national eco-park, where has the beautiful and attractive scenery. Its subordinates include 2 bases and 5 centers which are respectively Mushroom Base, Characteristic Base, Sales Center, R&D Center, Distribution Center, Finance Center and Management Center.
The mushroom base mainly produces Enoki mushroom, covers an area of 36 mu, holds the total investment of 10 million CNY. What's more, it owns the annual production of 2000 tons and is the supply unit of 65% of local mushroom markets.
The characteristic base features organic fruits and vegetables, agricultural processing, flower seedling, leisure and recreation and other industries, occupies an area of 64 mu and holds the total investment of 20 million CNY.
The Sales Center was founded in 1999 and the present annual turnover reaches 30 million CNY covering more than 30 varieties.
The R&D Center mainly provides countrywide farmers with strains, technologies, raw materials, production equipment and other services.
The Distribution Center is known as the first new conceptual company, providing one package service, mainly aiming at the kitchen of local factories, schools, enterprises and organs of the unit and responsible for the shipping of kitchen ingredients. It is worth mentioning that the two brands including "Gushucheng" and "Xiangu wawa" have won the provincial famous trademarks.